Pre-Foreclosure & Short Sales
Pre-foreclosure and short sales are two important processes in real estate.  Before opting for any of these processes, it is essential to appraise the property properly.  This is important for both the lender and owner of the property.  Appraisals For Land And Homes is a leading provider of real estate appraisals for both pre-foreclosures and short sales throughout Blue Ridge, Georgia and its surrounding areas.  We serve the needs of homeowners, banks, mortgage lenders, HUD, FHA, law firms, loan service companies and other financial institutions that make personal and commercial loans.
These processes are both long and complicated processes.  To comprehend the intricacies of short sale and pre-foreclosure, it is necessary to understand the differences between pre-foreclosure and short sales.  Pre-foreclosure is where the owner has missed payments and there is a probable chance that the lender will repossess the property.  If your home is in pre-foreclosure, it may or may not be a short sale. Short sales happen when the mortgage value is higher than the current market price of the property and the property is sold for an amount less than what was owed.  Short sales are only possible if the lender agrees to it and the owner can prove their incapability to pay the mortgage in the future.  Both these cases bring forth various appraisal problems, but do not worry.  We have the knowledge and experience to deal with every aspect of pre-foreclosures and short sales.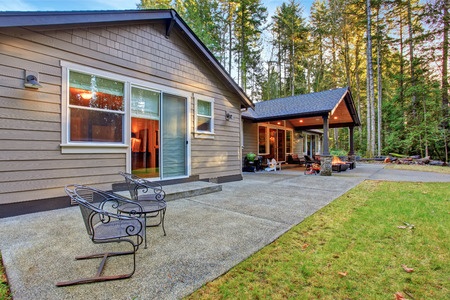 If you have real estate in foreclosure, it becomes essential for both the owners and banks to know the difference between the market value and the price available for short sale.  Appraisals For Land And Home has extensive knowledge in both, providing the real estimate of the market value as well as for a quick sale.
While working on a foreclosure or short sale, a number of challenges may come up.  Some homeowners may not allow an inspection of the property.  Some may have abandoned the property and neglected care of the home for a period of time or even purposely caused damage.
We understand the timeline and the particular situations for different bank owned properties.  Our knowledge of the foreclosure and short sale processes allow us to serve our clients to the fullest.  We will provide you with a highly professional appraisal that you can rely on to minimize your losses, as well as unparalleled service that will make the process as stress free as possible.