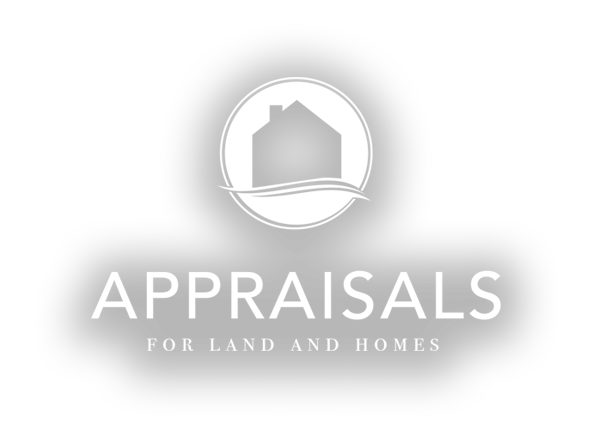 Welcome
Appraisals For Land and Homes is located in Blue Ridge, Georgia and serves Fannin, Gilmer, Union, Towns, and Murray counties. We are FHA approved and offer a variety of home and property appraisal services.  Our professionalism and integrity sets us apart and makes us one of the most respected appraisal team in our area.  Contact us today for all of your property appraisal needs.
Why do you need an appraisal?
An appraiser's purpose is to develop an opinion of the value of property, or what is often called the 'market value' of a property.  The value of a home or piece of land varies depending on location, size, condition, view, and many other factors.  If you have a home or property in Blue Ridge, Georgia or its surrounding areas, an appraisal performed by a certified professional experienced in this particular region is a must.  In this market, clients typically need appraisals for financing a purchase, removing PMI (private mortgage insurance), valuing estates or probates (date of deaths or trusts), divorce settlements, or pre-listing purposes, although we provide appraisals for other reasons as well.  There are several types of appraisals, market value, investment value, and liquidation value appraisals.  Your reason for the appraisal will help determine which one you will need.  Appraisals For Land and Homes has many years of experience in all types of appraisals and is well-known and respected for our professionalism, accuracy, and exceptional customer service.
Market Value Appraisal
The most common type of appraisal is the market value appraisal.  As the name implies, it is used to determine how much a home or property should be sold for on the market.  You will typically need this type of appraisal if you are selling or considering buying a home or property.  This type of appraisal has many benefits, including being an effective tool for negotiating with potential buyers and their agents.  Whether you are buying or selling, a market value appraisal through Appraisals For Land And Homes will save you time, money, and effort.
Investment Value Appraisal
An investment value appraisal is ideal for investors who wish to turn a profit on a home or property.  Contrary to market value whose value is set by the market, investment value is set by the investor who may have specific investment goals that need to be met.  Thus an investor may value a property more or less than it is actually worth.  Appraisals For Land And Homes has worked with many investors and understands the complexities that go into this type of appraisal.
Liquidation Value Appraisal
A liquidation value appraisal is used to determine how much a property can be sold for in the event of bankruptcy, foreclosure, short sale, or any other type of forced liquidation.  Real estate often requires a period of several months in order to obtain its fair market value in a sale.  Liquidation value is the likely price of the property when it is not allowed sufficient time to sell on the open market, therefore reducing its exposure to potential buyers.  Liquidation value is typically lower than fair market value.  Appraisals For Land And Homes has extensive experience in liquidation value appraisals and you can rely on our reports to minimize your losses.