Estate Planning & Date of Death
Experiencing the death of a loved one is a difficult situation.  It becomes even more trying when you realize you need to settle his or her estate and have no idea how to do so.  When it comes to settling an estate, most people don't know very much about the process until they have to go through it themselves.
When an estate has a transfer of ownership due to death or inheritance, a real estate appraisal is often needed for tax purposes.  During the settlement process, an accountant, attorney, executor, or family member will need to contact a real estate appraiser to estimate the value of the property.
Only occasionally are these appraisals ordered immediately after the death of a loved one.  In fact, 2-6 months after a death in the family or the inheritance is the typical time frame, although depending on circumstances that time period can be extended to as long as a year or more.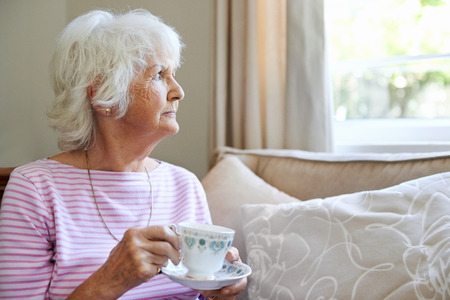 Because of this delay, retrospective appraisals are fairly common.  This means a home is appraised based on a prior date, typically the date of death or the date of the inheritance, ignoring any changes in the market for the 2-6 month or more idle period.
While the retrospective appraisal, commonly called date of death appraisal, is often ordered for tax purposes, most clients will also request a current value appraisal for sale purposes or settlement between the estate heirs.
Every estate situation is different and the type of appraised value required depends on the particular needs of that estate.  However, do not worry because your attorney or accountant can easily help you determine the type of value needed for the estate.  Additionally, we are happy to speak to your attorney or accountant to clarify exactly what's required for your situation.
Dealing with an estate is often one of the most upsetting times in a person's life.  We understand that these types of appraisals can be difficult and delicate.  We understand the complexities involved in assessing the value of a property in Blue Ridge under these circumstances and we will provide you with the best possible experience and most stress free appraisal possible.
Our Senior Appraiser, Tracy Sosebee, has over 12 years of experience in dealing with estate and date of death appraisals.  As a matter of fact, a large number of attorneys, accountants, and other financial planners in Blue Ridge, Georgia and its surrounding areas have come to rely on Tracy Sosebee and the Appraisals For Land And Homes team for our opinion of values when determining real property values during estate settlement proceedings.